Lodge Group Bookings
At Overlander Mountain Lodge, we are delighted to accommodate group lodge bookings, offering an ideal destination for retreats, reunions, corporate events, and more. With our beautiful surroundings near Jasper National Park, comfortable accommodations, and exceptional hospitality, we ensure that your group will have a memorable and enjoyable stay.
Our Lodge
Our mountain lodge is situated in the heart of the Canadian Rockies, providing a breathtaking backdrop for your gathering. Surrounded by towering mountains, lush forests, and serene landscapes, our location offers a tranquil and inspiring environment for your group to relax, connect, and embark on exciting adventures.
Our Lodge Accommodations
We offer a variety of room options to suit the needs of different group sizes and preferences. From cozy lodge rooms to spacious mountain chalet rentals, our accommodations are designed to provide comfort and convenience. Each room is tastefully decorated and equipped with modern amenities to ensure a pleasant stay for all guests.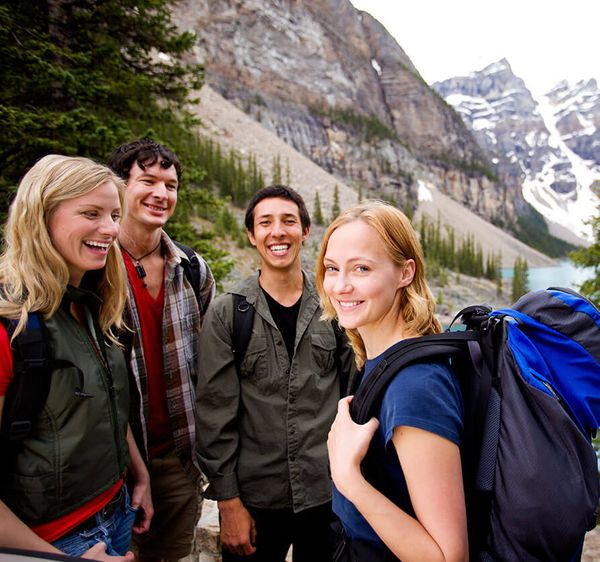 Group Rates
Our Lodge Amenities
In addition to our comfortable Jasper accommodations, we also offer various amenities and facilities to enhance your group's experience. Our onsite restaurant serves delicious meals made from locally sourced ingredients, catering to different dietary preferences and needs. Our outdoor spaces, such as our expansive deck and landscaped grounds, provide opportunities for group activities, team-building exercises, or simply enjoying the natural beauty of the surroundings.
Nearby Attractions
For those looking to explore the area, we are conveniently located near popular attractions, hiking trails, and outdoor activities. Our knowledgeable staff can assist with arranging guided tours, organizing transportation, or providing recommendations for local attractions and experiences.
Our Commitment to You
At Overlander Mountain Lodge, we understand the importance of a successful group gathering. Our dedicated team is committed to providing personalized service, ensuring that every detail is taken care of to meet your group's specific requirements and preferences.
Book Our Group Rates Today
Whether you are planning a corporate retreat, a family reunion, or a special celebration, our group lodge bookings provide a memorable and enjoyable experience for all. In order to get the best rates for your group, please fill out the request for proposal below.
Request for Proposal Form