Attractions on the doorstep of nature
From glacier fed lakes to unique wildlife

Jasper Attractions
If you're looking to experience the best of the Canadian Rocky Mountains, right here in Jasper National Park is where you want to be. Surrounded by rugged mountains, towering peaks, and crystal clear lakes you'll find your sense of adventure here. We've put together a list of some of our favourite activities and places to visit to help you plan your trip.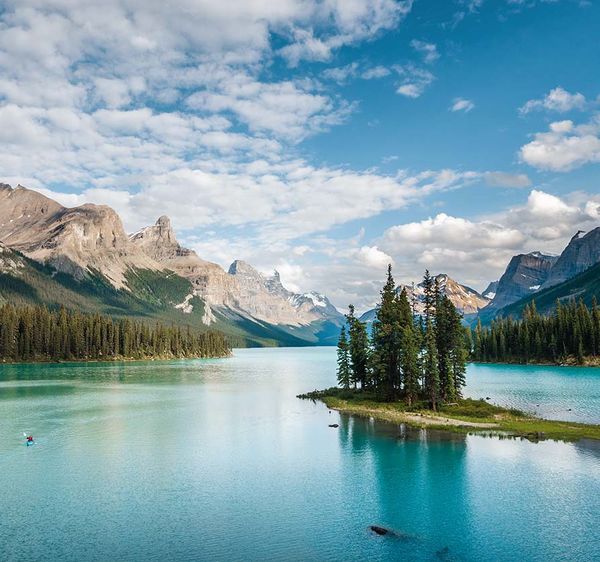 Maligne Lake
Venture further afield and take a Maligne Lake boat tour to learn more about one of the most iconic lakes in Canada. An area steeped in rich history and culture, your onboard tour guide will provide you with stories of explorers' past before arriving at the peaceful Spirit Island, which is only accessible by boat.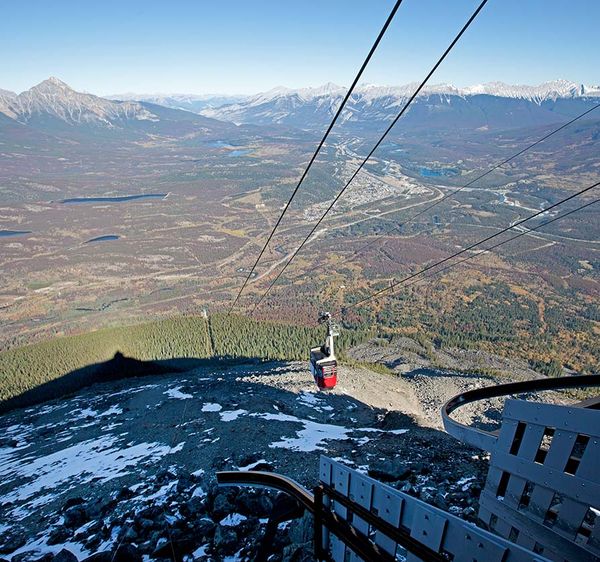 Jasper Skytram
Experience Jasper from above by taking a ride on the skytram; Canada's highest and longest aerial tramway. Once you've soaked in the views on the ride up, watch out for local wildlife at the top or explore the alpine on foot, all the way to the summit of Whistlers Mountain.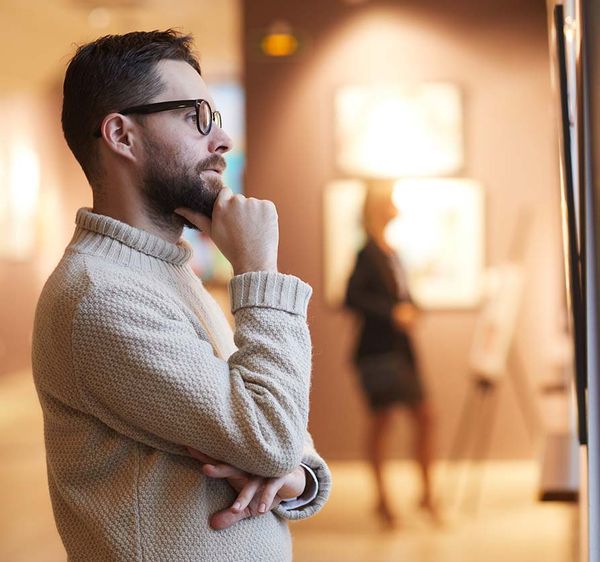 Jasper East Cabins Art Gallery
Featuring a diverse collection, including oil and watercolour paintings, prints, and handmade jewellery, take a piece of Jasper home with you and support local artisans at the Jasper East Cabins Art Gallery which is located just five minutes from the Jasper National Park Gates.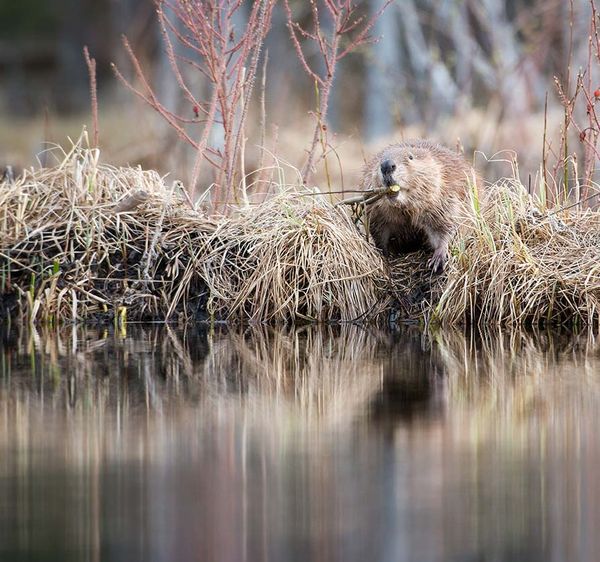 Beaver Boardwalk
Experience classic Canadian wildlife and wind your way through wetlands on this 3km wooden boardwalk at Maxwell Lake. Home to wild beavers and a fully functioning beaver dam this family friendly attraction in Hinton draws in crowds of visitors and locals alike.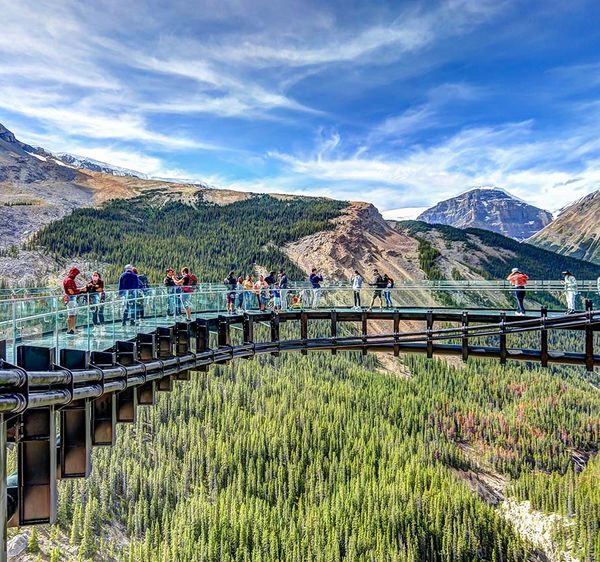 Columbia Icefield Skywalk
Set in the astonishing Sunwapta Valley, this popular Jasper tourist attraction provides unrivaled views of the Columbia Icefield. Visit during the day to spot local wildlife and stare at the wonder of the never ending horizon or plan a trip at night time to take part in some of the world's best star gazing.

BOOK YOUR JASPER ACCOMMODATIONS WITH US TODAY
One of the main reasons to book at Overlander Mountain Lodge is the opportunity to immerse yourself in the natural beauty of Jasper National Park as we discussed above. Surrounded by pristine wilderness, guests can explore the nearby hiking trails, spot wildlife, and enjoy stunning mountain views. Whether you're a nature enthusiast or simply seeking a peaceful retreat, our cabin rentals have something to offer everyone. Additionally, Overlander Mountain Lodge offers a range of services and activities to enhance your stay. From guided wildlife tours to yoga classes, there are plenty of options to make your experience unforgettable. The friendly staff is also available to offer recommendations and assistance, ensuring that all your needs are met during your stay.
By choosing to book at Overlander Mountain Lodge, you have the added benefit of supporting a local business. The lodge is committed to sustainable practices and contributing to the local community, which adds to the overall appeal of our family cabin rentals. Book with us today!