Discover Jasper East
A mountainous setting, endless adventures, and inspiring views makes Jasper the perfect place to create unforgettable memories. With an array of options for Jasper activities, whether you're searching for adrenaline infused activities or craving some much needed R&R at a mountain lodge, there is something here for everyone.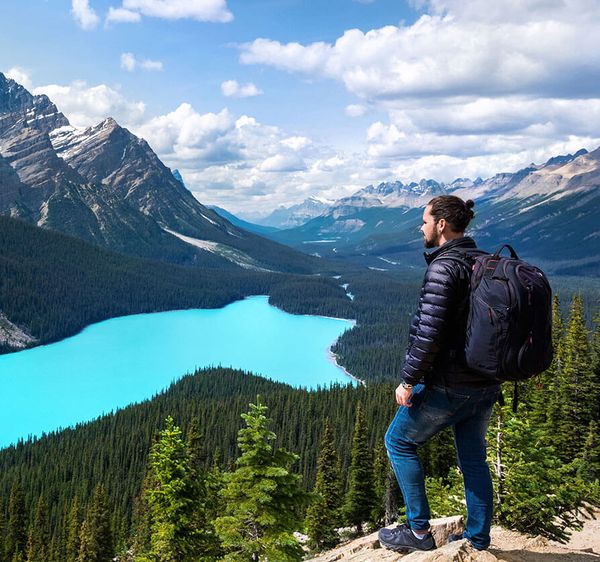 Jasper Hike
Boasting some of the best trails in Alberta, the hikes around Jasper are truly not to be missed. Escape the hustle and bustle of the town and soak in the fresh mountain air on the 16k historic Overlander Trail or, enjoy the spectacular views from Folding Mountain on the 14k out-and-back hike.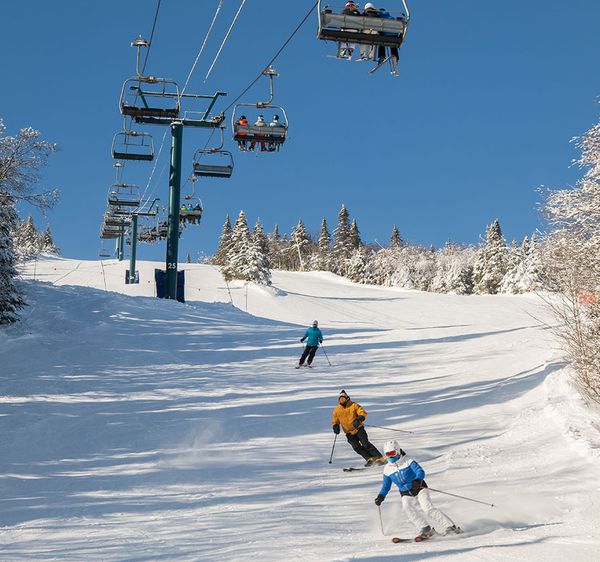 Skiing
If you're in Jasper during the winter, find out for yourself why winter enthusiasts come back time and time again by visiting Marmot Basin. feel the rush of wind in your face and take in the panoramic views as you make your way down the breathtaking rocky mountains on skis or snowboard.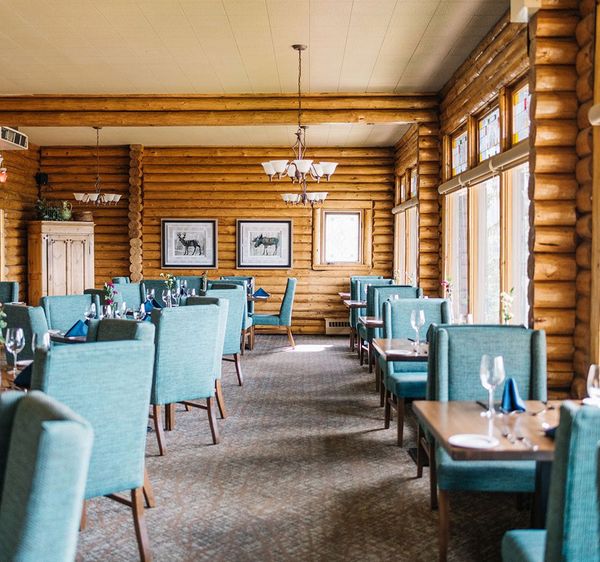 Stone Peak Restaurant
Guests of Stone Peak Restaurant at Overlander Mountain Lodge may come for the view. With our elegant, farm-to-table menu, however, created by our international award winning Chef Dean Hossack, a place at one of our tables quickly becomes all about the food. From AAA Alberta beef tenderloin to duck, lamb and mussels, with an award winning wine cellar, one dinner here naturally leads to the next. Reserve now for an experience you will never forget.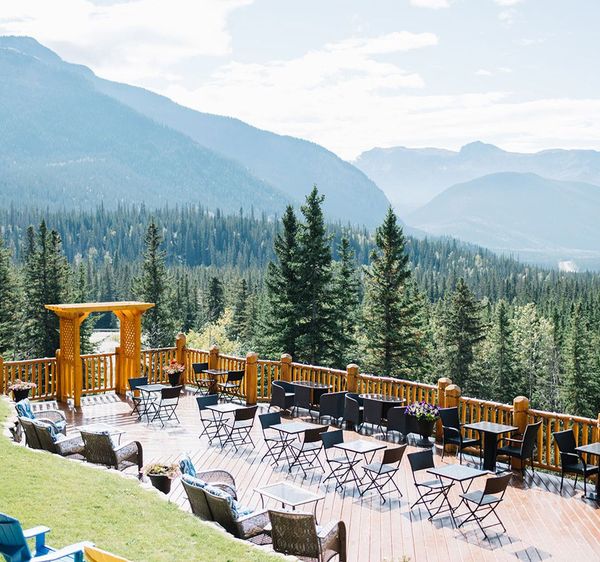 Stone Peak Patio and Lounge
Whether you sit fireside, or outside with all of the Jasper Valley spread in front of you, we at Overlander Mountain Lodge design everything, from our Fireside Lounge, to our Mountain View Patio, with our guests' experience first in mind. Indoors, in season, listen to the crackle of a wood fire. Outdoors, watch for wildlife and our spectacular mountain panorama. All while enjoying menus meant to enhance every moment.

JEC Cabins- Saturday Entertainment
At Jasper East Cabins, we bring art and culture to your mountain getaway. From live music to fireside chats, to artists-in-residence, we curate our Saturday events for the sole purpose of bringing you deeper into the experience of this magical place we call home.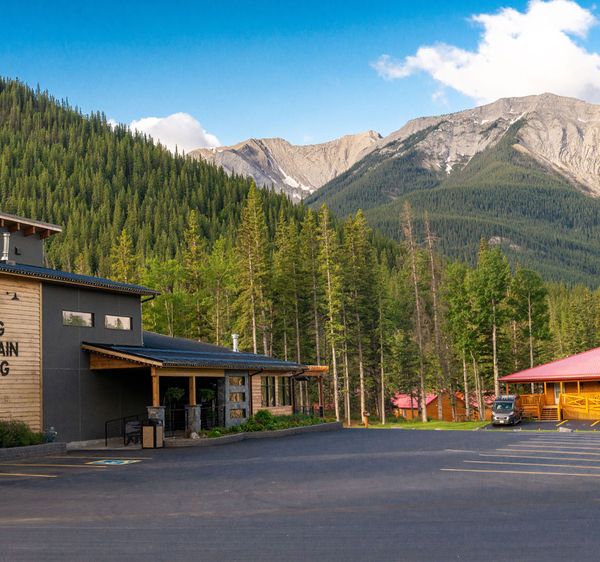 Folding Mountain Brewery
At Folding Mountain Brewery, just minutes away from Overlander Mountain Lodge, and only moments from Jasper East Cabins, this is the place to enjoy casual sit down dining in a modern mountain aesthetic. At the heart of this vibrant space and menu is our Craft Brewery, where every sip is taken seriously.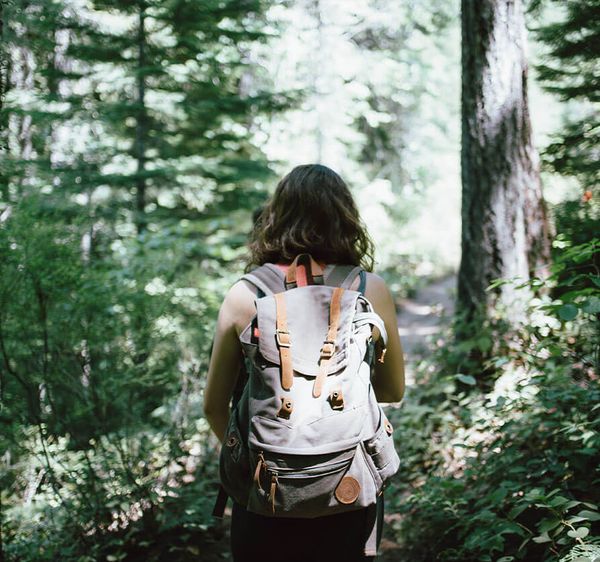 Folding Mountain Hike
Lace up your hiking boots and head up. Up through the forest to the waterfall, then up some more. Hike all the way to the top of the Folding Mountain Trail, and from there, survey the panorama that is Jasper National Park. When you get there, be sure to snap a pic. There's a free beer at Folding Mountain Brewery with your name on it if you make it all the way.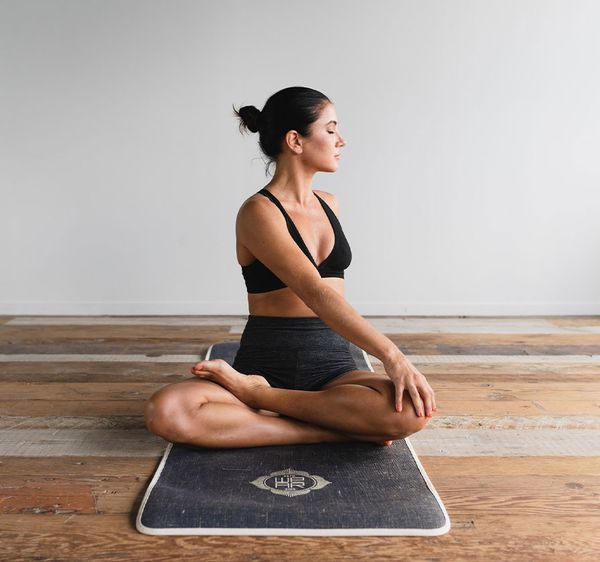 Folding Mountain Yoga and Health Events
At Overlander Mountain Lodge and Jasper East Cabins, we never stop growing new experiences for our guests. Our very latest offering includes Yoga and Health Events, brought to you by Ekaminhale Retreat Center at Jasper East Cabins. Bringing together Nature and Yoga, our goal is to create health, strength, peace and wisdom. This is a truly unique experience for those with a heart and mind for health.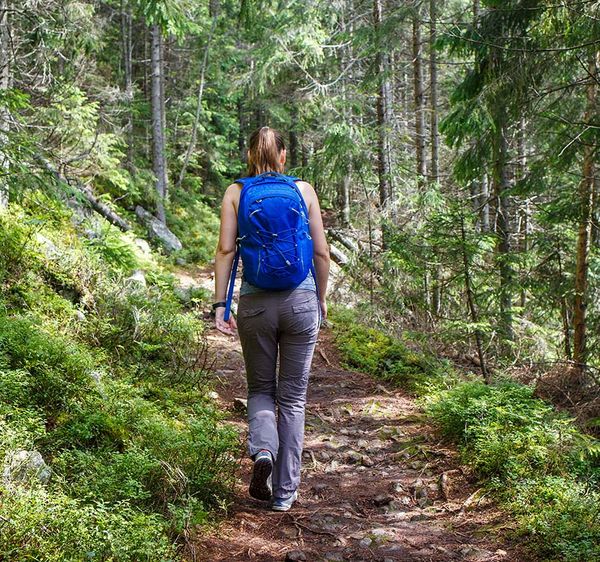 Overlander Trails
For many of our guests, Overlander is their home away from home. Not simply a home base from which to set off into the park, but a place with its own, on-site hiking that starts right at their doorstep. With a grassy rest area, our well-maintained 1 km loop is ideal for after dinner or hiking with the kids. A more rigorous path takes you to a stunning lookout, while still others are available to explore. Just down the lane, there's even a spot that's perfect for your bocce set or croquet.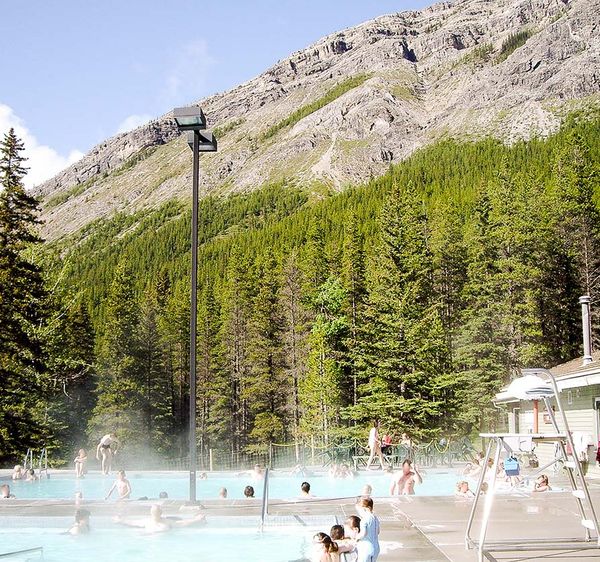 Miette Hot Springs
Miette Hot Springs is Jasper National Park's most notable and historic place to unwind. Just twenty minutes from Overlander and featuring mineral-rich waters from the Canadian Rockies' hottest natural springs, the pools at Miette offer a magnesium-rich environment to soak after a hike, a climb, a paddle or just the stress of city life. Open from mid-April to mid-October, Miette's waters are sacred to First Nations people, and the mountain is a perennial home to abundant wildlife. It is also the site of exceptional trails that include a high elevation climb and meandering walk to the source of the springs.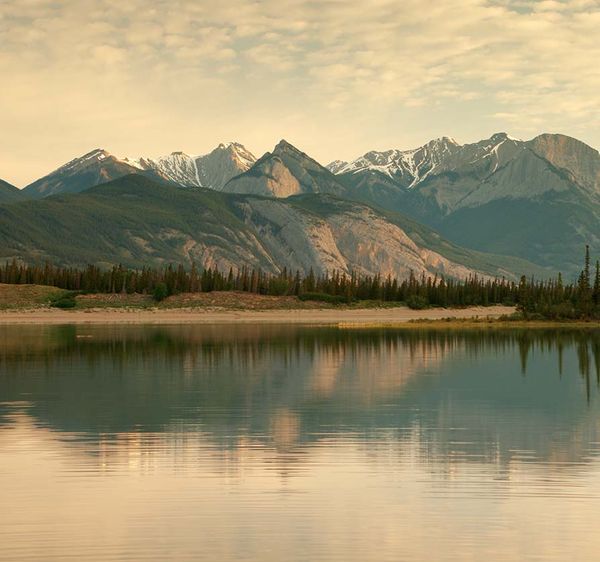 Jasper Lake
One of the true wonders of Jasper National Park, this shallow lake goes underground in the winter, only to fill by mere inches and feet in the spring and summer. Sprawling across a sandy plain, Jasper Lake could be described as a "wading lake." This is where people and pets alike go to cool off, and where, after stepping, or even kayaking, out into the middle, visitors are surrounded by 360 degree views of soaring mountains, skylines and sometimes even a herd of mountain sheep grazing on the hills above.

BOOK YOUR AT OUR MOUNTAIN LODGE TODAY
When looking for a memorable mountain getaway, there's no better place than the Overlander Mountain Lodge in Jasper East. Nestled in the heart of the Canadian Rockies, this charming mountain lodge offers a unique experience that combines breathtaking scenery with warm hospitality. Our beautiful mountain lodge itself provides a cozy and comfortable atmosphere, with well-appointed rooms and amenities. After a long day of outdoor adventures at Jasper National Park, you can relax in the hot tub overlooking the stunning landscape or enjoy a delicious meal at our on-site restaurant, which offers a variety of locally sourced ingredients and delicious dishes. At our Jasper accommodation, you can immerse yourself in the beauty of nature while enjoying the comfort and services of a well-equipped mountain lodge. With a range of activities, stunning scenery, and a commitment to sustainability, we are an ideal destination for those seeking an unforgettable mountain getaway. Book today!